1st – 7th September 2025
Tejakula - Bali

This is the eighth retreat we are hosting on the magical island of Bali.
Immerse yourself in a week of yoga, guided meditation, conscious eating, and self-care. Each day is themed around the elements—Earth, Water, Fire, Air, and Space—to inspire you to go deeper into your yoga and meditation practices.
The daily program will be well-spaced. Each day you'll enjoy an energising morning vinyasa flow and a relaxing afternoon yin practice. With two teachers catering for both beginners and experienced practitioners. Yin sessions include self-guided myofascial release and a blissful guided deep relaxation (yoga nidra).
A range of group activities and excursions are offered. Each is based around the elemental theme of the day and all are optional. There is also generous personal time for you to swim, sunbathe, read, walk in nature, relax with a spa treatment… However you choose to enjoy your time, it's up to you.
Delight in Bali's warmth, hospitality, and spiritual magic as you nourish and nurture your mind and body.
Everything will be taken are of for you.
Sit back, relax and prepare to be pampered.
Everyone is Welcome
Beginners and Experienced
Gaia-Oasis Retreat is in Tejakula, in the north of Bali and off the beaten track of mainstream tourism. The location offers the best of both worlds, stretching from a lush mountaintop to its footholds by the sea. Our accommodation is at the Abasan Mountain Retreat, nestled in a green sanctuary.
A free ten-minute shuttle bus will take you to the Pantai Beachfront Resort. If you choose, you could wake up to your yoga practice in the mountains and complete the day with dinner by the sea.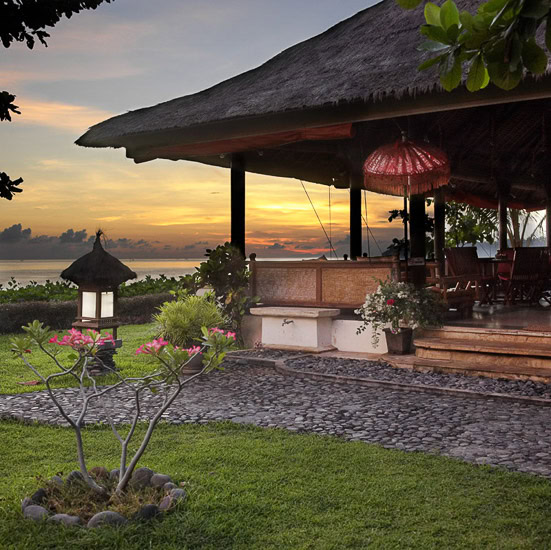 Boutique Accommodation
The beautiful Balinese-style bungalows are dotted throughout the Abasan oasis. Each home is unique and positioned in a lovely private garden. All are set at a discreet distance from their neighbours and come with fully-equipped kitchens and elegant open-air bathrooms.
Mountain Lotus Yoga Room
The Mountain Lotus Yoga Room invites deep relaxation and meditation. One side of the room is open, allowing you to practise in harmony with nature. Look out onto a lotus-filled rainwater pool and lush green trees; enjoy the early morning birdsong and the sun on your skin. In this beautiful setting, you will reconnect deeply with the elements and your own inner wisdom.
Salt Water Swimming Pool
The saltwater swimming pool is built on a mountain terrace, surrounded by palm trees and overlooking the valley and ocean. Swim, sunbathe or simply relax on the wide stone terrace, or under the covered pavilion. The pool is 17 metres long and suitable for swimming laps.
Luxurious Spa
The Abasan Rainforest Spa offers a diverse menu of South-East Asian, Indian and Western-inspired health and beauty treatments. From Balinese oil massages to Indian head massages, facials, and deluxe spa packages — these are nurturing experiences delivered by caring hands. You'll receive a complimentary 1-hour Balinese massage as part of the retreat package. If you'd like to book additional treatments you'll be pleasantly surprised, the prices are amazingly low compared to what you'd pay at home. Prepare to be pampered!
Delicious Dining
The dining terrace looks out towards the Pacific Ocean; feel the fresh breeze as you tuck into healthy and deliciously balanced Indonesian and Western-influenced dishes. You'll enjoy three daily buffets, all prepared with love by a Balinese chef and his team. Meals are made with organic produce from the onsite gardens and are largely vegan or vegetarian, with some fresh ocean fish. Complimentary snacks are provided mid-afternoon and may include fresh fruit, delicious light cakes, and traditional Balinese sweets. Mineral water, green and herbal teas, Balinese coffee, and cocoa are included and available all day.
Excursions
Experience the spectacular power of Sekumpul Waterfall. Known as the most beautiful waterfall in Bali, it is actually seven waterfalls combined. The walkway ushers you through the jungle and into another world; a hidden paradise. Swimming under the waterfall is truly an awe-inspiring experience, one you will never forget. We will also visit Ponjok Batu Sea Temple, one of Bali's most sacred sites, dating back to 3000 B.C. Accompanied by our Balinese guides, you will have a unique opportunity to participate in a traditional Balinese water blessing ceremony. Past participants agree this is a profoundly transformative, a high-vibrational experience you'll feel privileged to be part of.


The Yoga in Paradise Bali Retreat includes:
Six nights accommodation
Complimentary 1 hour Balinese massage
Morning meditations and vinyasa yoga flows. Two classes are offered in the morning a beginners and a stronger class.
Afternoon yin yoga sessions, deep relaxation (yoga nidra), and myofascial release.
Buffet breakfast, lunch, and dinner.
Complimentary fresh fruit, mineral water, green and herbal teas, Balinese coffee and cocoa – available all day.
Complimentary afternoon tea.
Daily cleaning service.
Pure cotton bed sheets and towels.
All yoga mats, bolsters, blocks, and belts provided.
Pool towels supplied daily.
Daily shuttle bus between Abasan.
Mountain Retreat and Pantai Beach Resort
Free internet in public areas. Please note there is limited internet available at the Abasan Mountain Retreat. WiFi hotspots are available at Pantai Beach Resort.
Masks, snorkels, and flippers are available on donation to the local fishermen's collective.
Excursion to a hidden paradise, Sekumpul waterfalls (seven waterfalls combined)
Visit to one of Bali's most sacred temples, to partake in a traditional water blessing ceremony.
Snorkelling and sunrise excursions.
A welcome Balinese dance performance.
One month free access to all our online classes prior to retreat starting, includes access to over 1,000 classes.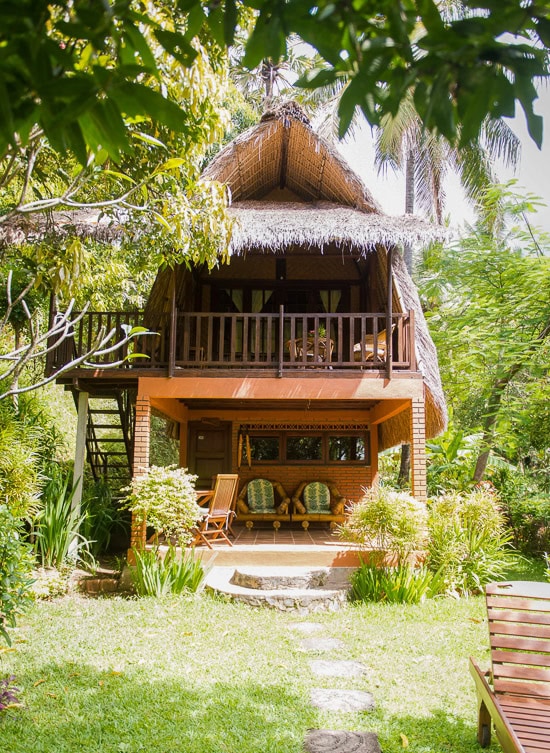 Investment: $2,400 NZD
Limited single rooms available.
$500 NZD non-refundable deposit will secure your place.
To register please phone: +64 21 1594421 or email: [email protected] 
Not included in the package
International airfares
Travel and cancellation insurance
Airport transfers
Additional spa treatments, special drinks, laundry service
BOOK THIS RETREAT:
As always, there are limited places and this retreat is likely to fill up quickly. If you are interested in coming please let us know soon, to avoid disappointment.
Reach out to us today so we can reserve your spot. Email: [email protected]