15th – 21st November 2023
Arenal Volcano National Park - Costa Rica
2 spots left
Join us in celebrating nature as we make our retreat home within an eco-community set in the lush tropical rainforest of Costa Rica.
Immerse yourself in a genuine off-the-grid experience of living in true harmony with Mother Nature, exploring a life of simplicity and sustainability. Lying across 400 acres of biodiverse rainforest and gardens, Rancho Margo invites you to relax and ground yourself within this natural paradise.
Enjoy your stay surrounded by exotic flowers, ancient trees, medicinal and edible plants, and the amazing wildlife that inhabits this space.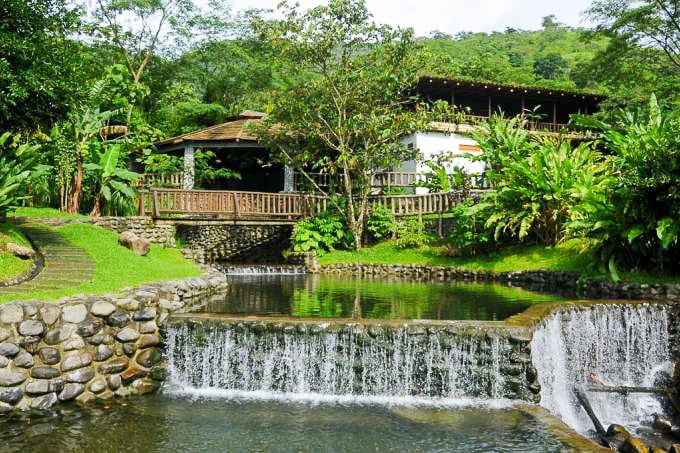 This retreat is an incredible opportunity to be inspired by what is possible when a community chooses sustainability and harmony as its prime intention. Experience this first-hand through living on the property, witnessing and partaking in everyday community life.
This beautiful location will enhance your daily yoga practice, facilitating a deeper experience of your own inner harmony. Each day you can enjoy the options of meditation, energising morning vinyasa flow, relaxing afternoon yin practice (including guided myofascial release), and yoga nidra – a blissful guided deep relaxation.
Choose from a range of group activities to help you explore this beautiful natural setting. Or enjoy ample personal time to swim, sunbathe, read, relax with a spa treatment or walk the extensive rainforest trails and discover waterfalls that inspire meditation and reflection.
Rancho Margot, situated in the Arenal Volcano National Park region, is a sustainable eco-centre committed to making the world a better place. This beautiful natural environment boasts lakes, lagoons, volcanoes, rivers, hot pools, and waterfalls which serve a sanctuary for a variety of tropical wildlife. Allow yourself to relax naturally as you immerse yourself in these natural wonders and treat your senses to the stunning sights, scents, and sounds of lush tropical rainforest. It's only once you step through the reception of this amazing venue that you will begin to see the enormity of what lies beyond the doors.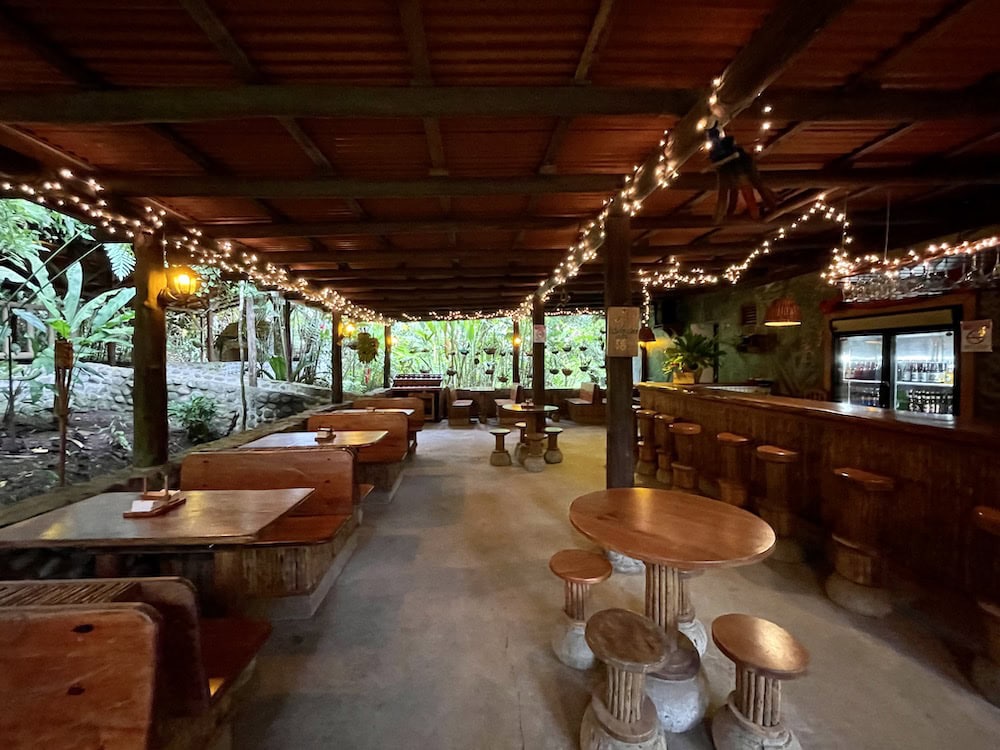 Accommodation
Nestled into the rainforest, the picturesque bungalows are ideal for anyone who values time spent in nature. Relax on your bungalow's wraparound porch, recline in the hammock, and rejuvenate your connection with the natural world. Inside you will find a fan, mosquito screens, and a seating area. Your private bathroom includes thoughtful touches such as organic soups handmade on the premises.
Yoga Space
Built alongside the river, the yoga studio is a wooden, open-air building offering vista views of the rainforest. This space facilitates a practice that invites you to tune in and reconnect with nature. Allow all senses to come alive, inspired by the rushing river, valley breezes, and playful birdsong as you enjoy a mindful practice in the harmony of this space.
Food
Experience Rancho Margot's cuisine philosophy of simplicity and sustainability as you nourish yourself with delicious, freshly prepared food grown onsite. Enjoy a variety of unprocessed and chemical-free cuisine that celebrates locally produced food made from scratch. They do not purchase processed foods of any kind, even the mayonnaise, mustard and tomato sauce are all made from scratch. Vinegar is made from their own bananas and plantains. Everything they use is local, seasonal, organic.
Natural Hot spring visit
Costa Rica's mineral waters have been used as therapeutic baths for over two hundred years. You can experience the benefits for yourself on our visit to Ecotermales thermal pools, with access to different natural pools and waterfalls. Arenal's Only Truly Natural Hot Springs.Help promote your body's natural healing in pools built with river rocks and filled with pure, untreated crystalline water from the natural springs that cascade down the mountain. Soak up the goodness as you enjoy beautiful views of a towering mountain blanketed in native, old-growth forest.
excursions
The Fortuna River waterfall is located in a biological reserve with an area of 210 acres of tropical forest, part of the Arenal Volcano National Park . There are plenty of viewpoints along the comfortable walk to the splendid 70 meters high waterfall which is known as the most beautiful waterfall in Costa Rica. We will also head out to the Sloth's Territory reserve, just outside of La Fortuna, to see the slow moving creatures in their natural habitat with this guided tour. You'll hike through the reserve, where you're likely to not only spot sloths, but also see a variety of other animals, including red frogs, porcupines, and even toucans.
Guided Ranch Tour
Dive into an experiential exploration of all aspects behind Rancho Margot's sustainable and self-sufficient practice, from organic agriculture and food processing to energy production and carbon neutrality. See for yourself how this eco-community works to find better ways to satisfy its needs without compromising future generations. You might even be inspired with ways you can foster more harmony with nature in your own life.


Costa Rica Living In Harmony Retreat includes:
Six nights' accommodation in private bungalows surrounded by tropical rainforest.
Buffet breakfast, lunch, and dinner – delicious organic traditional/fusion style Costa Rica meals (vegan, vegetarian, and gluten-free options available).
Filtered water.
Daily cleaning service.
Pure cotton bed sheets and towels.
All yoga mats, blocks and belts provided.
Fresh pool towels supplied daily.
Free internet in public areas.
Airport shuttle pickup and drop-off
Guided two-hour sloth and nature tour.
Cacao ceremony lead by a local indigenous person.
Excursion to The Fortuna River Waterfall.
A visit to Tabacon thermal hot springs for a two-hour soak.
Guided tour to local butterfly conservatory. Frogs, tropical insects, plants as well as butterflies are part of the tour.
One-hour guided night tour. Hiking along rainforest paths after dusk, on this guided excursion, you will identify new landscapes, mini-landscapes burgeoning with life, and delight in the wildlife that emerges at night.
Two-hour guided ranch tour throughout the expansive grounds explaining the sustainable and self-sufficient practices of Rancho Margot.
All yoga, meditation, and relaxation classes are held in the most natural settings by a river with aromas of rainforest flowers.
Direct access to rainforest trails and hikes where you can enjoy panoramic views of the extraordinary Arenal volcanoes and Lake Arenal.
Access to all Rancho Margo facilities, including two natural spring-fed pools, community library, comfortable reception area, gardens, bar and restaurant, toucan lounge, wi-fi centre, yoga studio, on-site spa, soccer field, and more.
One month free access to all our online classes prior to retreat starting, includes access to over 1,000 classes.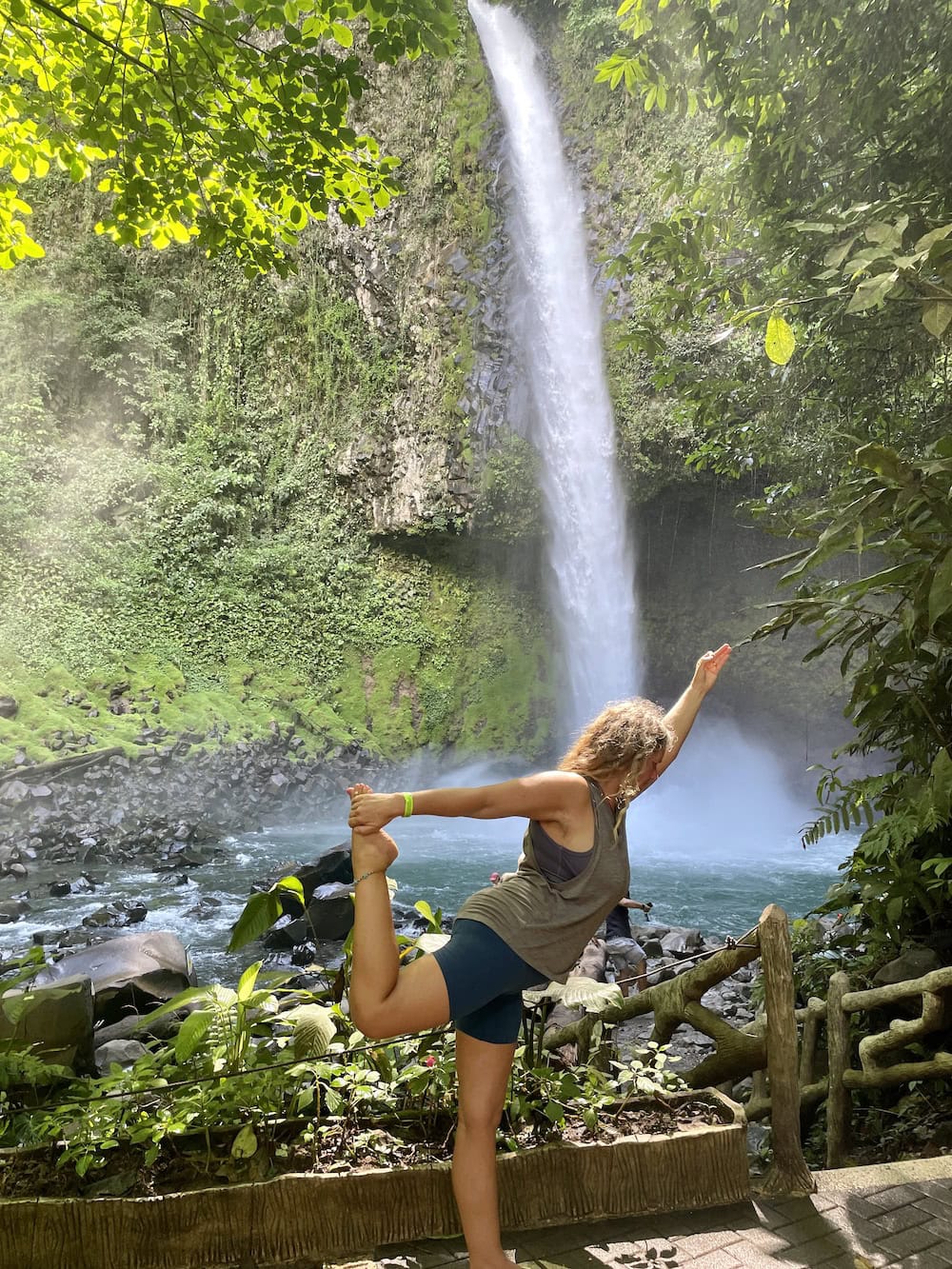 Other indulgences on offer:

Spa treatments, kayaking on the Arenal lake, horse-back riding, Biking tour, rafting, and ziplining
                                      $1,950 USD for a twin room and $2,450 USD for a single room.                                             Please note the final payment will be in NZ dollars and we will let you know the exact cost closer to the time.
$800 NZD non-refundable deposit will secure your place.
Final payment is due 60 days prior to retreat starting.
AirNZ fly direct to LA from Auckland, then from LA fly to San Jose, where the shuttle will pick up everyone.
To register please phone: +64 21 1594421 or email: [email protected] 
Not included in the package
International airfares / Travel insurance
Spa treatments
Alcoholic beverages of your choice
Barista-made 'fancy' coffees e.g. lattes, flat whites
BOOK THIS RETREAT:
As always, there are limited places and this retreat is likely to fill up quickly. If you are interested in coming please let us know soon, to avoid disappointment.
Reach out to us today so we can reserve your spot. Email: [email protected]